Si « chanter c'est prier deux fois » est ce que « faire du vélo c'est marcher deux fois » ?
(En tout cas en termes de kilométrage oui 😀)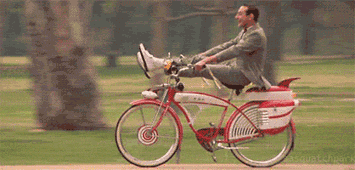 Cheminer autrement
La Vierge Marie nous invite cette année au Puy en Velay avec ce que nous sommes, ce que nous vivons au quotidien. Pour certains d'entre nous le vélo est un de ces éléments du quotidien, qu'il soit un moyen de déplacement, un loisir, un sport… : on en voit partout ! Notre région est d'ailleurs bien placée pour le dire puisque Grenoble est la deuxième ville de France en nombre d'actifs qui se rendent à vélo au travail (15%) tandis que Lyon n'est pas si mal (6%, 10ème ville de France). Aussi le Pélé du Puy innove cette année en proposant de cheminer autrement… à vélo !
Des paysages inédits
La route vélo c'est un peloton motivé, une route en bord de Loire avec des paysages inédits et surtout des ravitaillements spirituels.
Car en effet la puissance qui nous intéressera ne sera pas tant les watts développés que celle de notre prière.
L'on y mâchouillera autant des barres de céréales que des paroles d'évangile.
Et la couronne que nous viserons est bien « celle qui ne se fane pas » ! »
Relax, ride the bicyle and pray !
Si une bonne condition physique et un vélo en bon état sont requis, c'est avant tout l'esprit d'équipe et l'entraide qui primeront.
Concrètement le samedi nous aurons 3 à 4h de vélo effectif pour un parcours d'environ 50km à destination de St Paulien. Quant au dimanche on vous concocte un programme surprise (hehe… très bon moyen de dire qu'on est encore à la phase d'ébauche…) ! Quoi qu'il en soit, pour le transport des cyclistes et des vélos, une logistique spécifique sera mise en place. So relax, ride the bicyle and pray !
L'objectif de cette route : rassembler des jeunes de tous horizons dans un projet commun et convivial.
Que le vélo soit pour vous un style de vie ou un loisir occasionnel…
Que vous montiez à Fourvière en roue arrière ou que vous fassiez votre marché en Velo'v…
Que vous connaissiez la moindre pierre de votre route habituelle avec laquelle vous partez depuis 12 ans et que vous cherchiez des nouvelles pierres…
Il n'y a pas de mauvaises raisons de rejoindre la route vélo !
N'hésitez pas à nous contacter si vous souhaitez en savoir plus –  04 78 81 48 82 – inscription@peledupuy.fr